Mom's Group
The Friday Morning Moms' group meets every other Friday from 9:30 - 11:30 a.m. in the Parlor. 
This fall we will be studying the CS Lewis classic, The Screwtape Letters.

This is a deep, welcoming, and supportive group of women who pray together, share about life's struggles and successes, and seek to grow closer to Jesus by studying Scripture and helpful books together.
We are always open to new faces and encourage inviting new Christians or friends/neighbors/family members who are questioning faith. Coffee, tea, snacks, and free childcare are provided.
Our next meeting will be Friday, October 25th.
Drop in and check us out!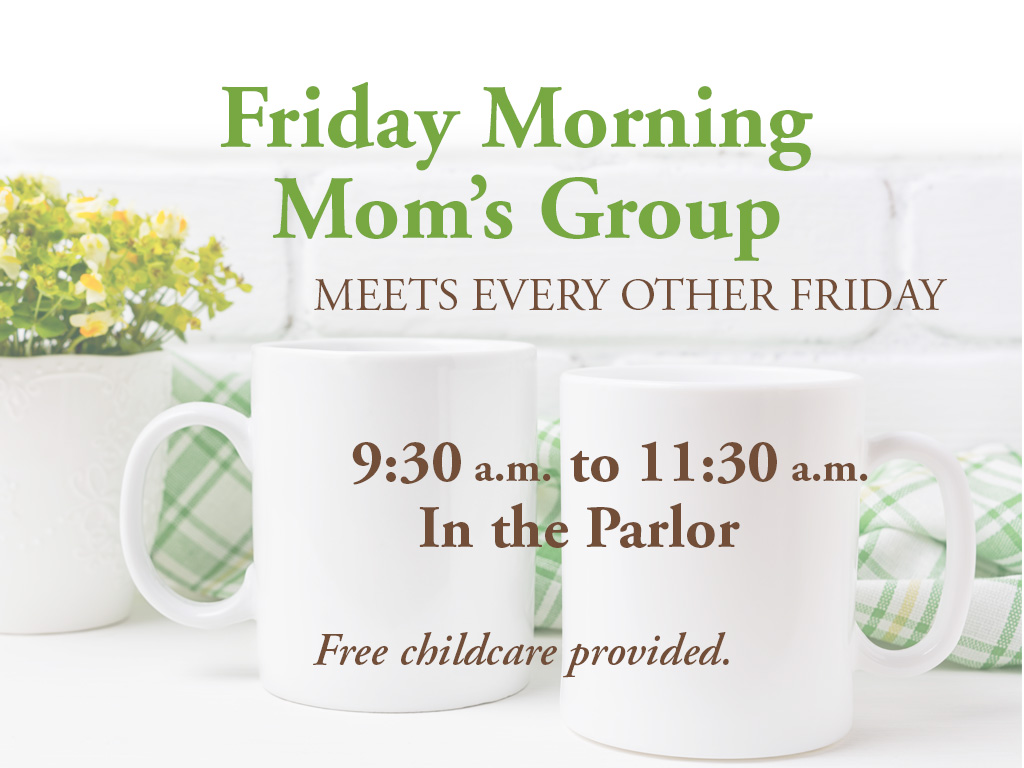 Share with your friends