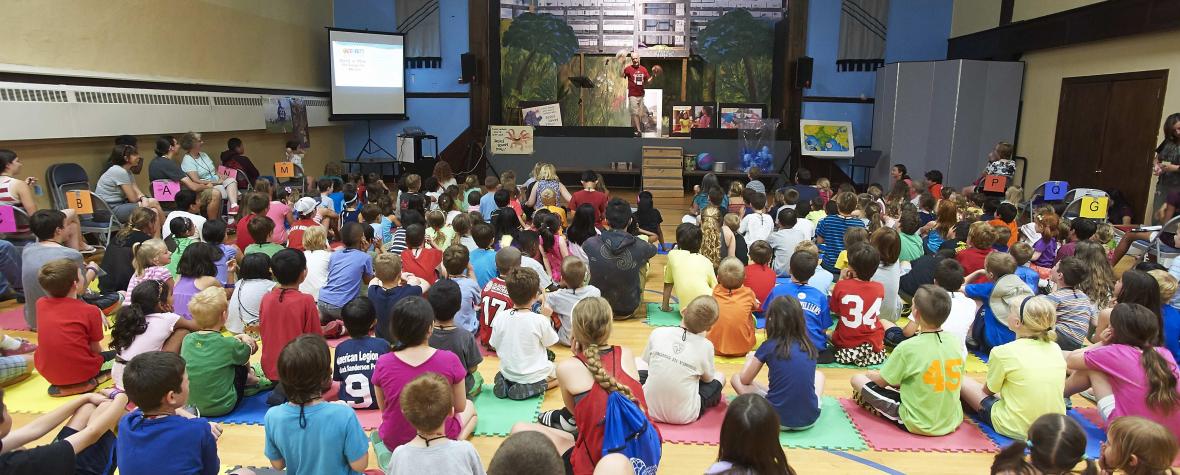 June 10 Historic Congregational Meeting and Vote
On January 24, 2017, in a letter to the Presbytery of Philadelphia, NPC's Session requested gracious dismissal, with property, from the PC(USA) to ECO: A Covenant Order of Evangelical Presbyterians. After a lengthy and prayerful process with the Presbytery's Administrative Commission, although some details remain to be finalized, we have an agreement in principle. This FAQ document provides details.
On Sunday, June 10, 2018, following a combined worship service at 9:00 AM, the congregation will meet and vote to ratify the dismissal agreement. Your attendance is highly important. The Presbytery requires a 50%+ quorum, or about 240 active members present in order to convene the meeting. Please RSVP to office@narberthpres.org, using the card from the mailing, or call the office. Of course, we will have refreshments and childcare!
For over 125 years, NPC has shared the good news of salvation in Jesus Christ from the corner of Windsor and Grayling Avenues. Our calling as a church is to bear witness to the love, grace and truth of Jesus Christ, as we grow up in worship, grow together in community, and grow out in witness and compassionate service. As we look to fulfill God's purpose for this church, Jesus is at the center of all that we are and all that we do. We believe we can best fulfill God's call to NPC through this new affiliation with ECO. The Session of NPC unanimously recommends these terms to the congregation and urges your participation and support at the congregational meeting on June 10.
We encourage dialogue and questions. You'll hear a lot more in the days to come, including the opportunity to meet with members of our transition team in town hall meetings and, if you wish, your small group. You may also email questions to denomination@narberthpres.org or speak with any elder, Pastor Debbie, or Pastor Steve. 
In Christ, 
Your Session
 
What is ECO all about? 
In this five minute excerpt, John Ortberg casts a vision for the ECO denomination. The full 37-minute talk is available here: A Vision for Ministry & Introduction of ECO.
You can learn more by visiting the ECO website at: eco-pres.org
ECO Spotlight
Informative articles that give insight to NPC as an ECO church.