Youth Activities and Connections
Summer Youth Group
High School -  Sunday, July 3rd and Sunday, August 7th from 6:30pm - 8:00pm!
Middle School - Wednesday, July 6th and Wednesday, August 3rd from 6:30pm - 8:00pm!
Contact our Youth Pastor Juwan Williams at jwilliams@narberthpres.org.
--------
Youth Service Opportunity - Join us Saturday, August 27th to organize and stock shelves with "Grands Stepping Up" (Llanerch Hills Chapel, 1216 Myrtlewood Ave. Havertown) from 9:00am - 11:00am. Please email Lisa Hoffman to RSVP lisa.hoffman1@verizon.net. 
Middle School Retreat - Calling all Middle Schoolers to a very special weekend. From September 30th - Oct. 2 we will venture as a group to NorthBay, Maryland for Breakaway Retreat. This retreat is a time for us to come together, and breakaway from the return to routine--from school, extracurricular activities and the like... This centering moment will be with different youth groups from all around.

In their own words: "Breakaway Retreat is an opportunity to join several hundred middle school students, leaders, youth pastors and volunteers as they gather to have fun, enjoy free time, play crazy games and hear more about the God who loves them.
The price of the retreat is $150 per person ($30/person non-refundable deposit). This will include all meals, accommodations and activities during the weekend but will not cover transportation to and from NorthBay."

Here is the website for the event.
RSVP for the event by September 11, 2022.
If you are paying we are asking to make all checks payable to Narberth Presbyterian Church. Other forms of payment will also be accepted. With the numbers we have at that point, we will be able to give more details on times and also if we can have more students. Any further inquiries please do not hesitate to contact me. I hope this can be a fun time for all of us. 
AXIS - Connecting Parents, Teens & Jesus in a Disconnected World - Parents of children and youth are encouraged to take advantage of these FREE tools that will help guide you through culture into a conversation around Jesus. You can sign up using the web address for FREE (usually a $100 yearly fee). Please note Narberth Presbyterian Church is in the Heritage Presbytery. Please check it out this valuable material. If you have any questions please contact Danielle or Lisa. https://axis.org/eco-family/
For more information on Youth Ministry 
> Click here!  <
Input and suggestions to be sent to Youth Elder, Jan Kennedy.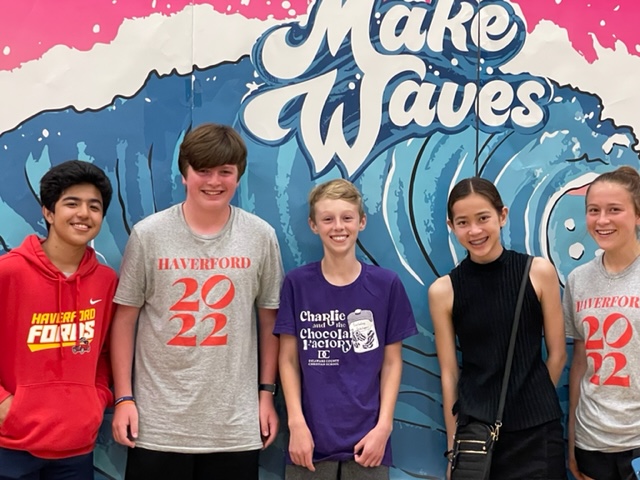 Share with your friends