Children's Ministry Happenings!
Children's Ministry Events
Sunday School during our 9:30am Worship Service
Rising Kindergarten through current 5th graders are invited to in-person Sunday School. Join us for a fun time together in God's Word! 

** Please note: the first Sunday of each month is Family Worship where children remain in the sanctuary for worship and communion.** 
Epic Love Story!  A NEW Sunday School program for Kindergarten - 5th grade. Children will dive into God's One Big Story in the Bible - it's an Epic Love Story that unfolds in a garden and the love continues throughout the Bible. We will have special service opportunities and meaningful prayer activities. Join the LOVE!
Communion & Baptism Class! Beginning Sunday, October 9th a new Communion & Baptism Class will be offered to children (K-5th grade). This class takes place during Sunday School the month of October and children will be welcomed to the Lord's Table on November 6th. Please email Danielle to register (dkauffman@narberthpres.org). 
The NPC Nursery (infants - preschool) follows the Gospel Light Curriculum. Many hands-on activities are planned to help engaged our youngest members with their lesson! Sharon Shallow and her volunteer team are looking forward to taking care of our youngest this Sunday in our NPC Nursery. Parents may drop off their child in RM 107 before service. Please email Danielle for more details (dkauffman@narberthpres.org).

-----------------

Children's Wednesday Night Programs
God Strong! Get ready to exercise your muscles and your faith each Wednesday night. Each week we enjoy a Bible lesson, craft, and fun exercise! This program is best for Kindergarten - 5th grade. 
We meet from 7:00pm - 8:00pm in RM 107. 

----------------------

Mark Your Calendar
Calling all Kickball Players! 
Kickball with Pastor Steve is back! Children are invited to meet in the church gym at 4:00pm for a friendly and fun game of kickball. Youth who would like to help are welcome!
 
----------------------

Resources
AXIS - Connecting Parents, Teens & Jesus in a Disconnected World - Parents of children and youth are encouraged to take advantage of these FREE tools that will help guide you through culture into a conversation around Jesus. You can sign up using the web address for FREE (usually a $100 yearly fee). Please note Narberth Presbyterian Church is in the Heritage Presbytery. Please check it out this valuable material. If you have any questions please contact Danielle. https://axis.org/eco-family/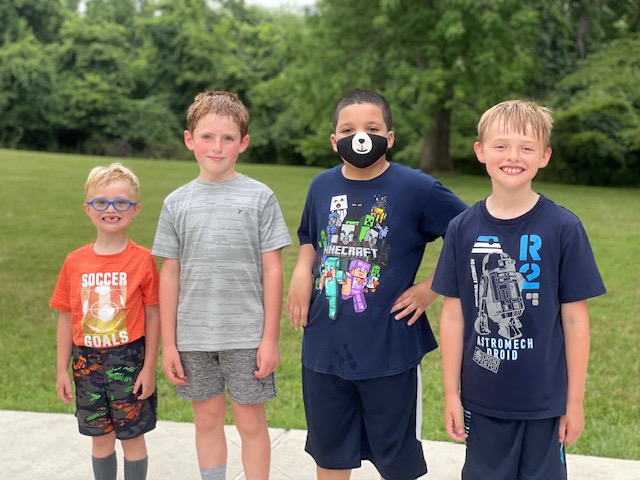 Share with your friends