ADULT DISCIPLESHIP FALL OFFERINGS
SUNDAYS
8:15 am Class 
Please join us - live in the NPC Parlor, or via Zoom - for a time of conversation focused on the scriptures for that day's worship service. All are welcome! Contact Debbie Watson for more details dwatson@narberthpres.org.

11:15 am Class via Zoom
Join us for a lively in-depth study of the Gospel of John from 11:15 am - 12:15 pm. The class will include both teaching and active group discussion with applications for everyday life. Explore questions like, "Why did Jesus invite such an unconventional interaction with the Samaritan woman?" And "Why does Jesus ask the man with a 38-year disability if he wants to be made well?"
Led by Mark Wenger with assistance from Charlie Hurst and Andy Littmann. Mark will be teaching via Zoom. The link will be available or you can watch live-stream from the Parlor.
For the Zoom link, contact Mark at markfwenger@yahoo.com.


MONDAYS

Monday Nights, starting September 20th
Pastor Steve will lead an in-person class on "Discipleship Essentials", using an outstanding workbook by Greg Ogden.  Would you like to be more intentional about your spiritual growth and relationship with God?  Do you need to find a stronger rhythm or more discipline in your spiritual life?  Would you benefit from the encouragement of others who are pointed in the same direction?  This class can help!  There will be assignments in between meetings.  But have no fear, our pace will be slow so that the Word can be more deeply embedded.  Our goal is to combine discipline with delight, and to grow in the grace and knowledge of our Lord Jesus Christ (2 Peter 3:18).  If you are interested or have questions, please email Pastor Steve at sweed@narberthpres.org, or text at (610) 761-0061.

Monday Night Men's Bible Study Zoom Meeting from 7:30-9:00 pm
Led by Tim Neilson
We are beginning a new study using 2 references, both by Jerry Bridges; The Pursuit of Holiness and Transforming Grace.
All are welcome to join. To contact Tim, text 610-613-5572  or email mytn1122@gmail.com.


WEDNESDAYS

Classes from 7:00 pm - 8:00pm

Pastor Steve will lead an in-person class on "How To Grow In Sharing Your Faith."  In one sentence, our goal is to be inspired and trained to share the good news of Jesus Christ in word and deed, in an atmosphere of encouragement and gentle accountability. There will be Bible Study, sharing, and mutual encouragement. We will also pray for our friends and neighbors to be drawn to Christ, and for each of us to grow in our personal witness. Note:  this class is not for polished evangelists, but for ordinary, humble disciples of Jesus who want to become bolder and more loving in sharing their faith. If you have interest or questions, please email Pastor Steve at sweed@narberthpres.org or text at (610) 761-0061.

From Fear to Freedom: Living as Sons and Daughters of God, by Rose Marie Miller, will be the basis of a 12 week book study this Fall. If you've ever worried about not measuring up, as a Christian, then this class is for you! You will need a book, which you can pick up at church, or order yourself. $12 donation per book. If you need a book scholarship, let Pastor Debbie know at dwatson@narberthpres.org.
 

FRIDAYS

Friday Morning Ladies' Bible Study from 11:00 am to 1:00 pm
This group meets in-person AND on Zoom! Either at Narberth Pres in the Chapel (with masks and distancing) or by Zoom link. This group is open, all ladies are welcome. Contact Isabel Lally: 610-659-6663 or Cathy Callaway at cathy.callaway5@gmail.com.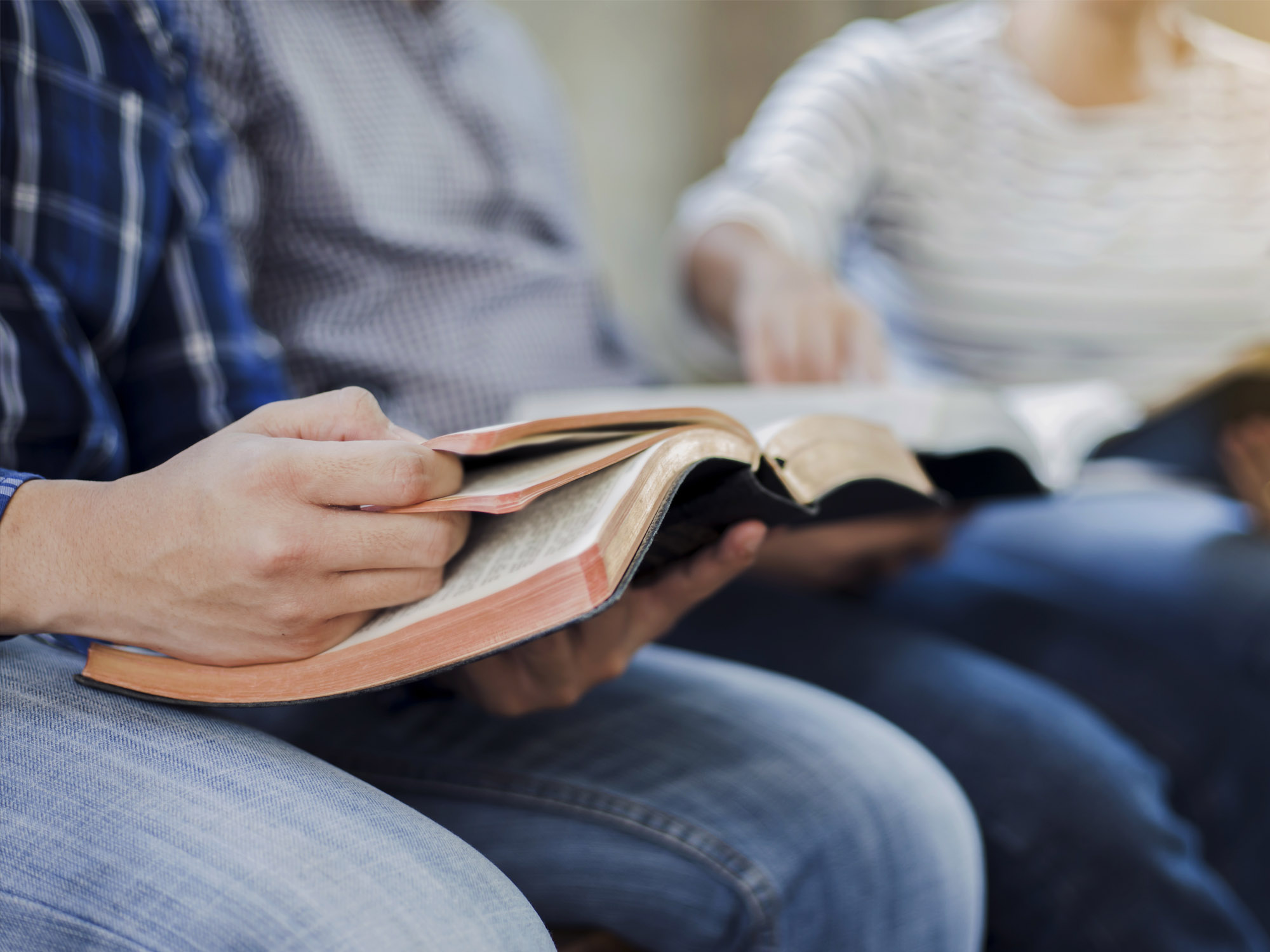 Share with your friends