Children's Ministry Happenings!
Children's Ministry Events
Reflections on the HEART - An Illustrated LENT for Families
Please email Danielle if you would like a copy of this interactive family devotional. This is a wonderful resource for engaging children in faith formation at home during Lent. As we journey through Lent together, families are invited to focus intentionally on the spiritual discipline of evaluating what the heart treasures. 

Sunday, February 21st: Provide lunch for Friends on the Parkway
We will be making lunches again in the safety of our home. If you would like more details or to sign up please email Danielle directly.  

NEW - Sunday, March 7th: Intercession Prayer for Children and Youth
Adults, join us for a ZOOM prayer event from 1:00 pm to 1:30 pm as we lift up our children and youth led by Lisa Hoffman. Please email Danielle by Friday, March 5th to register. 
 
MORE "PRAYER-ENTS" NEEDED
Building on the belief that each child needs the prayers of several adults, our NEW "Prayer-ent" program needs YOU! If you are an adult who would like to pray for a child of NPC, please email Danielle (dkauffman@narberthpres.org). You will be paired up with a child to pray for throughout the year. Children will be identified by first name and age/grade. You will receive their name along with a special prayer guide in the mail by Sunday, February 21st. 
 
SAVE THE DATE for VBC! Monday, June 21st - Friday, June 25! 
Children's Ministries is working closely with Safety and Security and though we do not know how VBC will look, we do know it will happen safely in some format. So save the dates and bring on summer!
---
Dear Parents,

In John 6:35 we read "I am the bread of life. Whoever comes to me will never be hungry, and whoever believes in me will never be thirsty." My daily devotional reminded me today how our full days and crammed calendars can represent routine seasons punctuated with times of greater or lesser stress. Often thinking about our need, daily, for Jesus can slip our minds. 

Many of us have children home from school today and for the next few weeks. Many of us are now working from home and working (even harder) in our homes. Some of us are continuing a normal work routine with children at home. Either way, it can be overwhelming. There is a lot of uncertainty right now in our lives. This week I encourage us to find the words of that great hymn "Just Give Me Jesus". Jesus assures us: "I am the bread of life." The bread of life sustains us, nourishes us, never runs out. Live into that with your families in these days ahead. 

Many of you are already aware there will not be regular Sunday morning worship at Narberth Presbyterian Church due to mandatory closings of all large gatherings by our governor. The health and safety of our church and community is important to us! Please join me in this NEW opportunity to worship and grow with your children.

Also please know I am available to you. If you are in need of prayer, encouragement or conversation please contact me directly. I will be keeping you all in my prayers.

Blessings,
Danielle 
dkauffman@narberthpres.org
---
Sunday School and Childcare
Our Nursery (Rm #104) is available at the 9:00 am and 10:45 am Worship Services
This room is best for infants through 23 months.
2 yr olds & 3 yr olds meet in The Blue Door Room (#105) during the 9:00 am Service
We use David C. Cook – Bible in Life Curriculum. Children enjoy play, snack, craft and lesson!

4 yr olds through PreK meet in The Red Door Room (#107) during the 9:00 am Service
We use David C. Cook – Bible in Life Curriculum. Children enjoy play, craft and lesson!
** Please note the younger classes combine during the 10:45 service in The Red Door Room #107 **​

Kindergarten through 5th grade meet in the Gym
They begin in service with their families and are dismissed following our Worship Songs.
We use The Story curriculum which Sunday School lessons that are Bible-centric and fun!  Following the Great Commission in Matthew 28:19-20 our lessons are designed to meet the mandate from Christ, making disciples and teaching them to obey His commands.  
Elementary aged Sunday School takes place at both services.

**Please sign your child in and out of each classroom**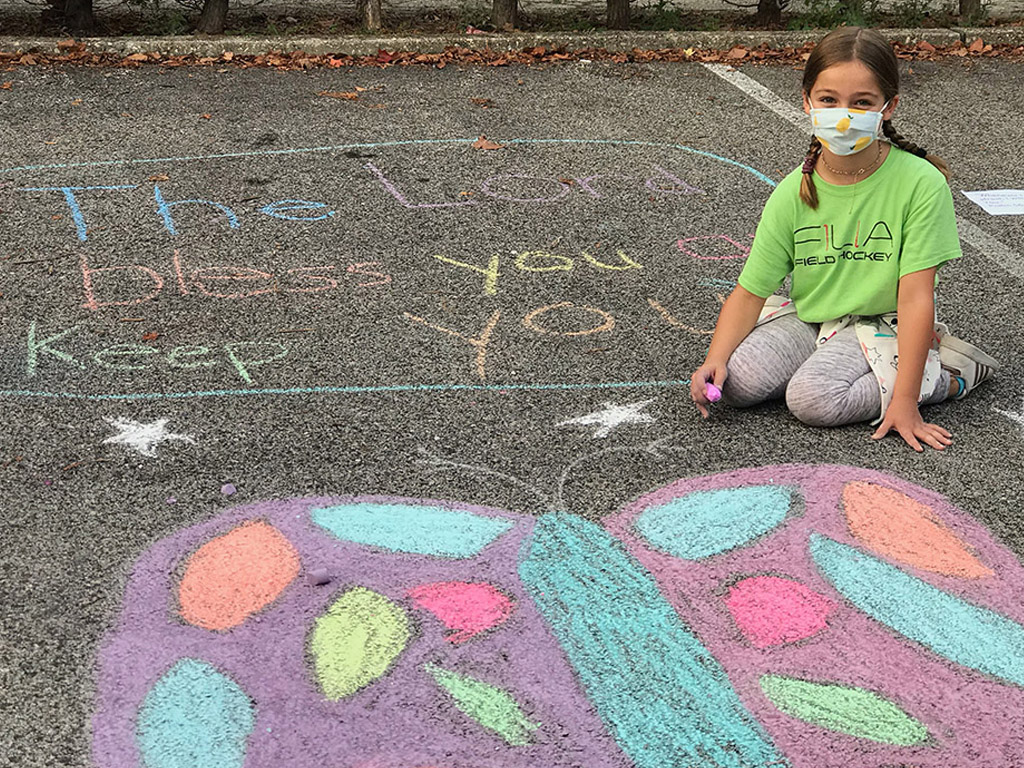 Share with your friends