Upcoming Kids' Events!
Upcoming Children's Ministry Events
This Sunday, October 27th elementary children will begin a new curriculum series called "Disciple ME". This keeps us on the track of ACTIVATING our faith as we learn to serve Jesus faithfully. We know kids love the little Minions! They are goofy, funny, and faithfully working to carry out whatever the next mission is. "Disciple ME" will teach the little Minions in our lives that God wants all of us to be just as dedicated to Him and work just as faithfully to change our world for the good!
This Sunday is also the last day of our special Sunday School offering to support Our Friends on the Parkway. You can drop off your donations on the gym stage or outside the Red Door Room (#107). Please save the dates below! 

2 year olds through PreK meet in The Red Door Room (RM #107) during both the 9:00 and 10:45 services.
During the summer months, we combine these age groups.
Our Nursery is available at the 9:00 and 10:45 worship services. This room is best for infants through 23 months.
**Please sign your child in and out of each classroom**

Friday, November 1st through Sunday, November 3rd! - The Philadelphia Project Blitz Weekend
All 3rd, 4th, and 5th graders are invited to a special time of service with The Philadelphia Project. TPP challenges children and youth to serve whole-heartedly and to think critically about how God's Word speaks to social and spiritual issues. Experiences like these make an important impact on our children. The cost per participant OR chaperone is $75.00 and scholarships are available. Please reserve your spot as soon as possible with Danielle (dkauffman@narberthpres.org). This is a popular weekend and it fills quickly. 
Children's Sunday School Offering!
Now through the end of October, the children of NPC will be collecting items to help support Our Friend's on the Parkway. You can leave your donations in the boxes on the stage in the gym. Items Needed: backpacks, rolling suitcases, sleeping bags, reusable shopping bags, toothbrushes, toothpaste, soap, deodorant, small bottles of shampoo/conditioner, lotion, underwear, socks, sneakers
All are welcome to ACTIVATE. Sunday School takes place during the 9:00 and 10:45 services.
INGREDIENTS OF A GODLY LIFE! New Wednesday Night Programming
Wednesdays, children up to 5th grade are invited to explore the ingredients that go into a godly life, while they help "cook up" some food and fun!
Children will have unique opportunities to be in the kitchen and create delicious meals and snacks. Children's program begins at 7:00pm and we meet in RM #107 (Red Door Room).  Hope to see many of you there
Save the Dates:
Friday, Nov. 1st - Sunday, Nov. 3rd - The Philadelphia Project BLITZ Weekend
Wednesday, Nov. 13th – Kids' Cook-In, beginning at 4:30pm
Friday, Nov. 15th - Intercession Prayer Night for Children and Youth at 7:00pm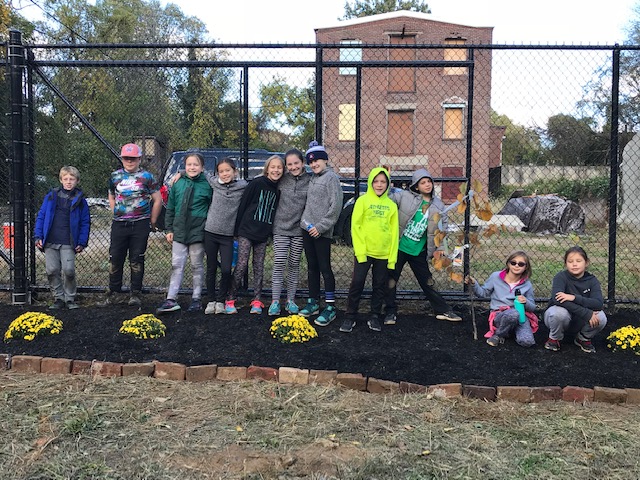 Share with your friends