Thurday Night Book Study
New Thursday Night Book Study is on Spiritual Direction by Henri Nouwen.  As mentor and coach, the author explores three essential movements in the Christian life – looking within our hearts, looking to God through Scripture and prayer, and looking outward to others in community and service. Who am I? Who is God? Who is my neighbor? A great book for getting into shape spiritually after Easter!
Not too late to join us! (off April 12, resume April 19)
Sign-up sheet and books are available for those who decide to participate.
Thursday 7:00-8:30pm in the Parlor, led by Pastor Steve.
Runs April 19 – May 24.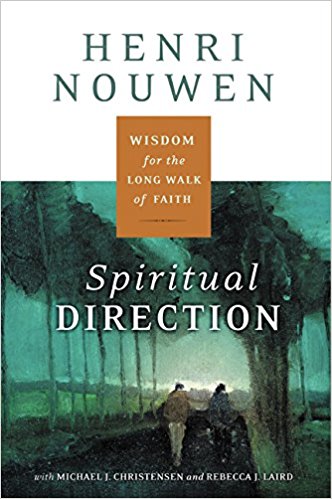 Share with your friends