Spring Personal Retreat Day
Personal Retreat Day 
Are you feeling overwhelmed, stressed or scattered?
Do you have an important decision to make?
Do you or someone you love desperately need prayer?
Are you hungry for a peaceful space for personal prayer and meditation?
Are you longing for some quiet time alone with God?
If you have said "yes" to any of these questions, this opportunity is for you!
Spring Personal Retreat Day
When: Saturday, April 27, 2018

Where: St. Raphaela Retreat Center
616 Coopertown Road
Haverford, PA 19041
Time: 9:30 am-3:30 pm

Cost: $25.00 (Includes morning snack and cold lunch)

Agenda: Personal Prayer, Praise, Meditation, or Bible Study
Questions or comments: 
Jean McIntire (610-304-3929)    jean.mcintire49@gmail.com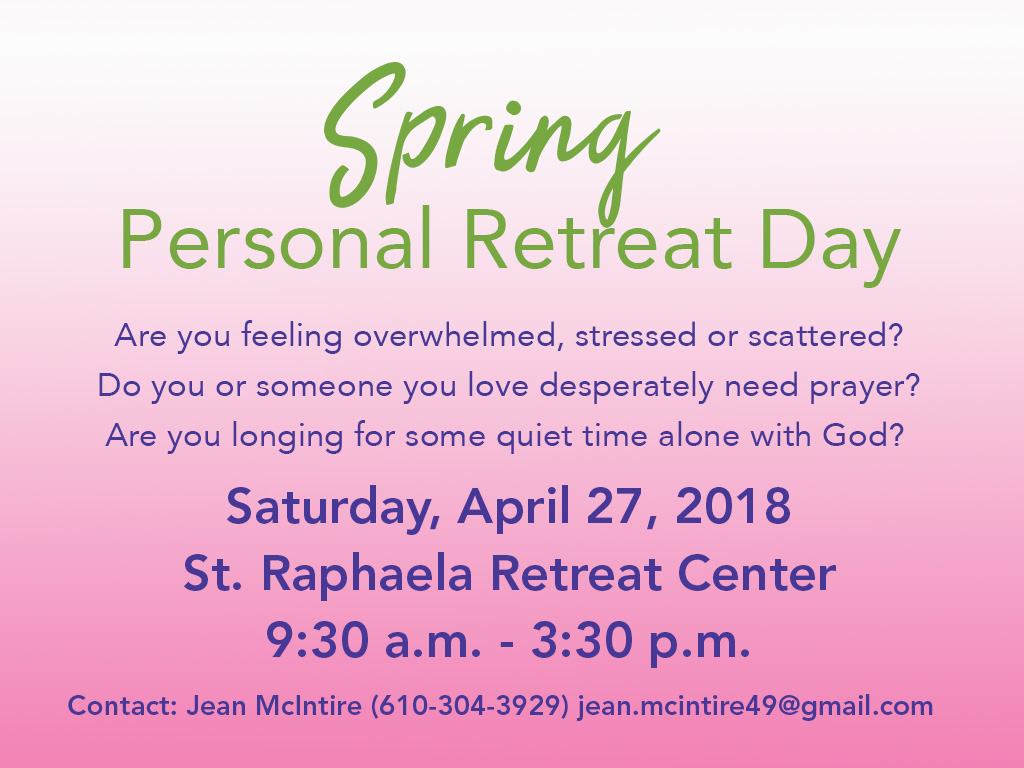 Share with your friends