Silent Retreat
SILENCE!!
Does that command bring back bad memories from your childhood? Are we ever silent? It's a real challenge in our world but did you know that silence can reduce stress and lower your blood pressure?
Why not come for a weekend of prayerful silence at the Jesuit Retreat Center in Wernersville. It is sure to be a weekend that will refresh and renew your soul. Arrive anytime on Friday, April 24 (dinner at 5:30, orientation at 7) and return Sunday afternoon, April 26.
Cost of $180 covers a private room and meals. no experience necessary!
Contact Dave Bellamy at dbellamy@narberthpres.org or 610-520-9382 for more information.
Registration deadline is April 12.
Are you speaking God's language? 

Richard Foster said, "Our Adversary majors in three things: noise, hurry, and crowds. If he can keep us engaged in 'muchness' and 'manyness,' he will rest satisfied." Thomas Keating said, "Silence is God's first language; everything else is a poor translation."

Because it's hard to slow down in our hyperactive culture, Linda Behmke and I warmly invite you to join us at the annual silent retreat at Jesuit Retreat Center in Wernersville, April 24-26, 2020. Take some time to slow down, to be quiet, and enjoy some special time with God. Suggested agenda: turn off the phone, go for a walk in the woods, take a nap, pray, journal your thoughts. Your soul will appreciate it!

If you're anxious about silence, don't worry, there's no wrong way to do it and we'll be there to give you some tips. Over the past 15 years, more than 200 folks from Narberth have come and experienced the peace and refreshment of this weekend.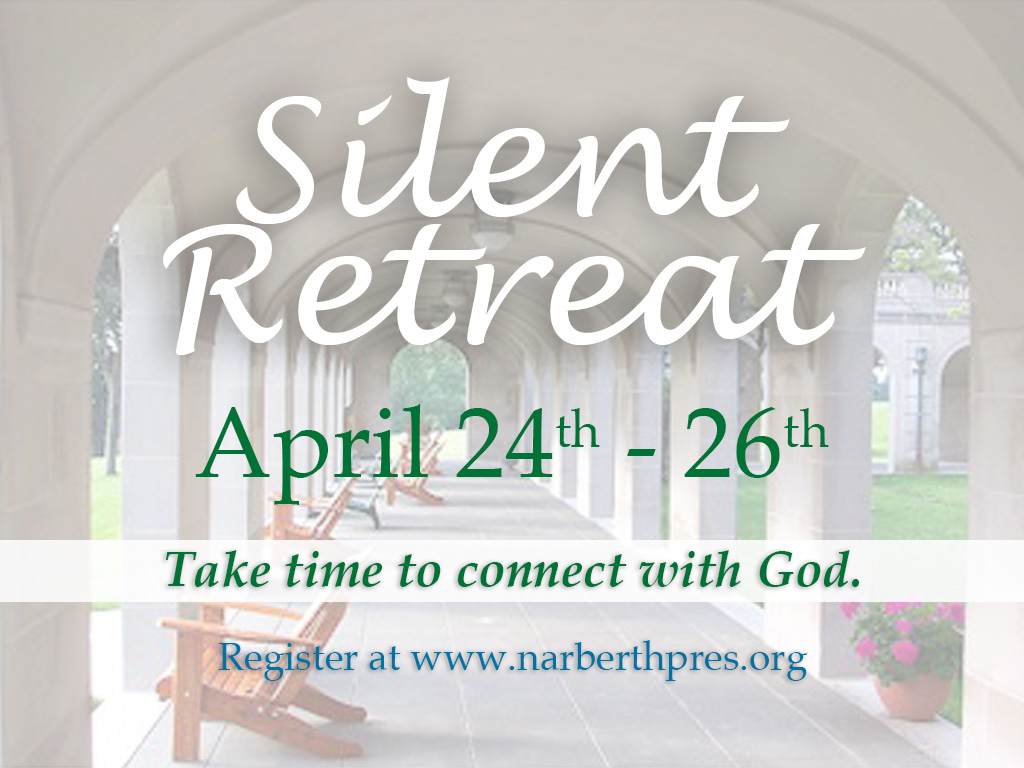 Share with your friends