Pickleball Fun!
Pickleball FUn!
Have some fun with your friends or meet some new ones!
Learn and play in our NPC gym.
Adults, and accompanied children fifth grade and older.
6:30 PM To 9:00 PM
Friday: December 21, 2018
Friday: December 28, 2018
Dress in comfortable clothes and sneakers.
Text or call Karen Bachmann 610-764-1188 or Bob Moore 443-315-9224 for more information.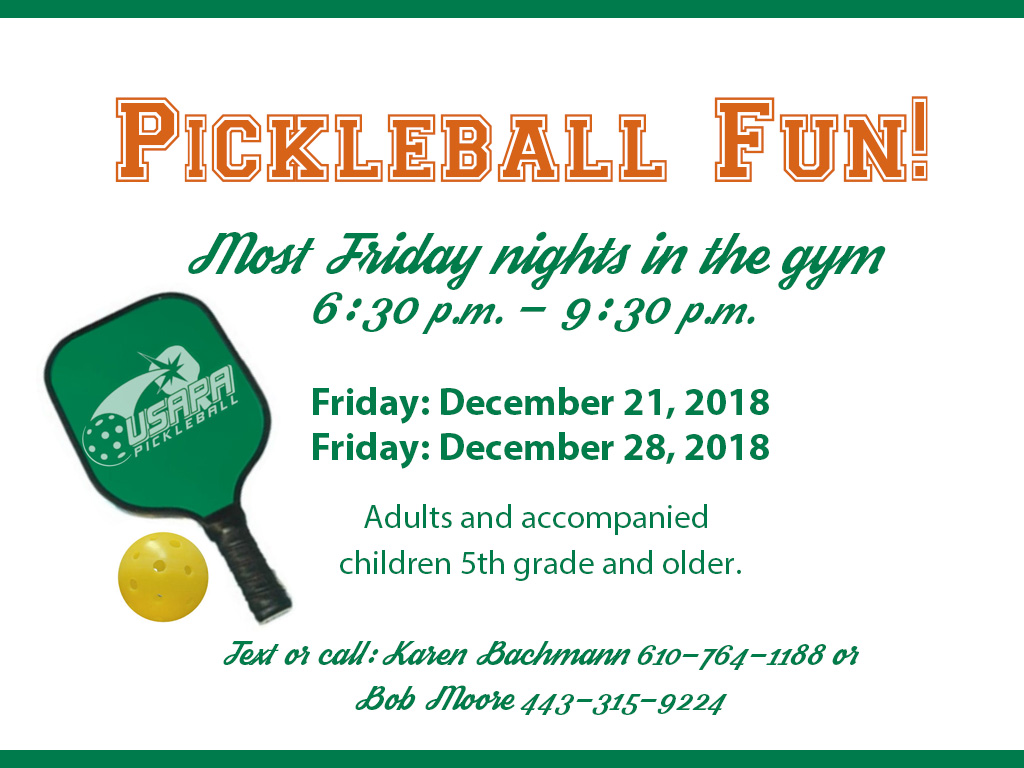 Share with your friends