PARENT BOOK STUDY BEGINNING WEDNESDAY, AUGUST 1
Parent Book Study beginning Wednesday, August 1
ONLINE - Raising Grateful Kids In An Entitled World will be our focus for this NEW online book study!
Author, Kristen Welch explores how's it's never too late to raise grateful kids. She talks about how to cultivate a spirit of genuine appreciation and create a Jesus-centered home in which children actually mean "thank you" for everything they have. It is possible to have a family with faith-filled kids who love God and love others!
No matter where you are this summer you can participate in an ongoing dialogue that will be posted on a special blog.
Copies of the book can be found in the Chapel beginning next Sunday OR you can purchase a book on your own through Amazon or Christianbook.com.
If you are interested in participating please email Danielle Kauffman dkauffman@narberthpres.org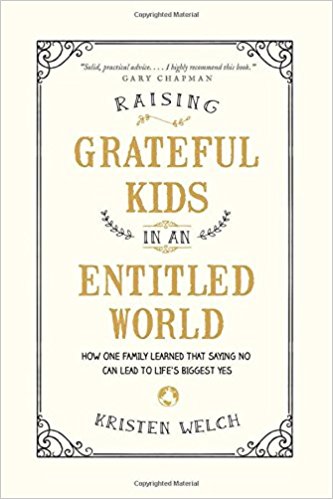 Share with your friends