Job Openings
Job Openings for Teachers!
Narberth Presbyterian Church is seeking teachers with a strong faith in Jesus Christ, as well as experience with and commitment to the nurture of young children to work at their Christian Nursery School.
Christian Nursery School is looking for a floater to start immediately to act as an in-house Assistant Teacher substitute as well as provide extra help assisting in classrooms as needed 5 days a week, from 8:30 am- 12:00 pm. The floater may also help with various tasks that are needed to be completed in the school such as making copies, hanging art work and simple administrative tasks in collaboration with the Nursery School Director.  
Christian Nursery School is also looking for a long-term substitute assistant teacher and lead Kindergarten Enrichment teacher with an anticipated start date of the beginning of March thru May. This person will assist in the toddler room 5 days a week from 8:30am-12:00pm and lead Kindergarten Enrichment 3 days a week (Mon, Tue & Thurs) from 12:00pm-3:30pm. 
Interested applicants should send their cover letter and resume to apply@narberthpres.org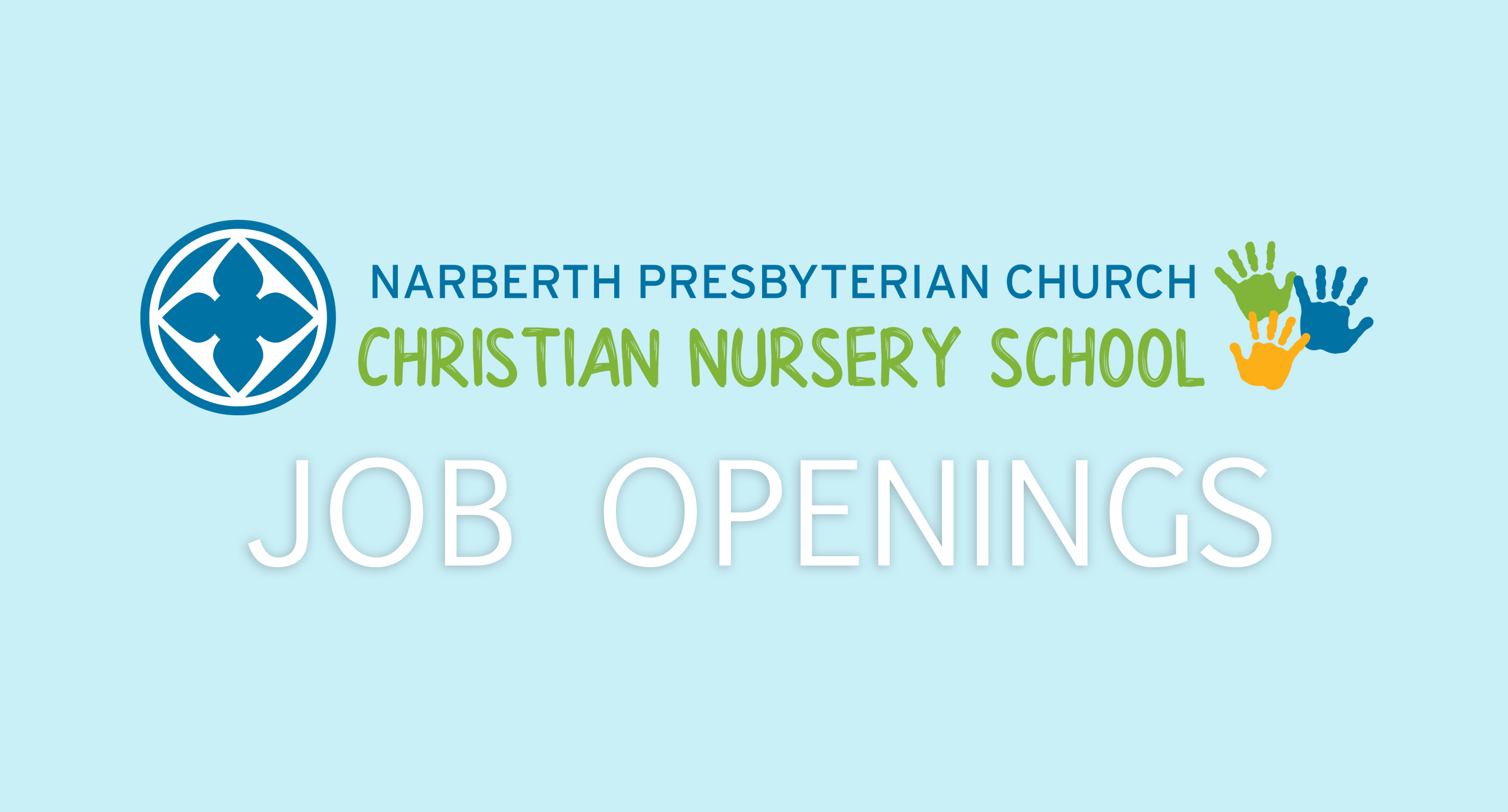 Share with your friends