Hershey Park Trip
Hershey Park Field Trip
Join your church family as we travel to the sweetest place on earth on Saturday, June 29th.
Please contact Charlene McGrew (Charlene.mcgrew@gmail.com) if you are interested in purchasing group tickets.
Tickets are $35.50 (great price!) and the deadline to order is May 31st.
Please note that transportation is not provided by the church.
Even if you can't make the June 29th trip, tickets can be used any time during the 2019 season (no blackout dates), so order as many tickets as you like, and feel free to invite friends!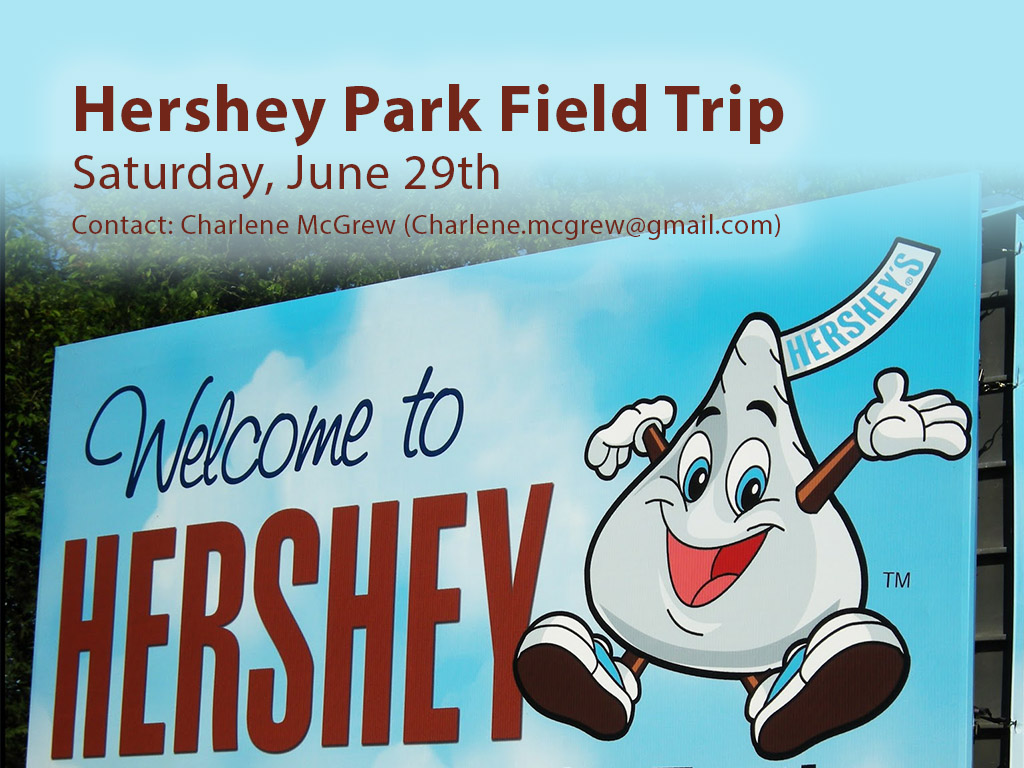 Share with your friends