Fall Festival
Church family, friends and
the Narberth community
are invited to Fall Fest!
Sunday, OCTOBER 28th from 2:00 p.m. to 4:00 p.m. 
Join us for fall inspired food, games, pumpkin painting and much more!

THE GREAT NPC PUMPKIN PATCH!
Children and Youth Ministries are collecting pumpkins for our Fall Fest. As you shop for your pumpkins this season please consider buying an extra and donating it to our Fall Fest. You can leave your donated pumpkin on the stage … and we will joyfully watch our Pumpkin Patch Grow!!
PRIZE WINNING PIE CONTEST!
Do you think your pumpkin pie is the best? Or is your apple pie simply delicious? Well why not enter it in the Fall Fest Prizewinning Pie Contest!! To enter, please email Danielle (dkauffman@narberthpres.org). Good luck to all!
This fun event will take place in the parking lot of NPC. 
This is a FREE event but we are asking you bring a canned good item to donate to the Narberth Food Bank.
Plan to be there and plan to bring a friend.
Yay fall!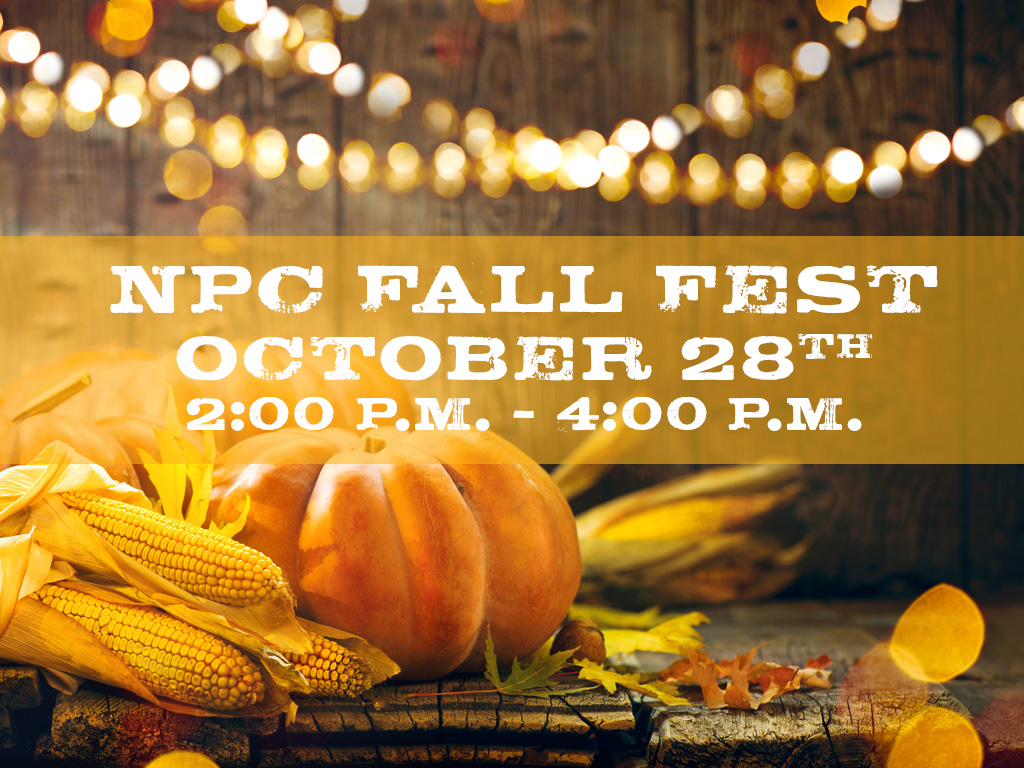 Share with your friends