Alpha Marriage Course
Calling all couples – newly married or veterans – the ALPHA Marriage Course, will be offered on Friday evenings, beginning January 19th through March 9th .
This course provides husbands and wives with tools to build and strengthen a vibrant relationship over time. Each Friday evening (6:30-9pm), a maximum of 5 couples enjoy a nice dinner at a table for two, watch a brief video presentation by Nicky and Sila Lee, and talk with each other about important issues that can get swept under the carpet in the rush of daily life. This is not a large group activity; rather, you and your spouse work only with each other.
The cost for 7 weeks of dinner and the course materials is $120 per couple. It's a bargain! So, whether you have been married a short time, or for many years, this course is a great investment in your relationship!
There will be childcare provided at no extra cost.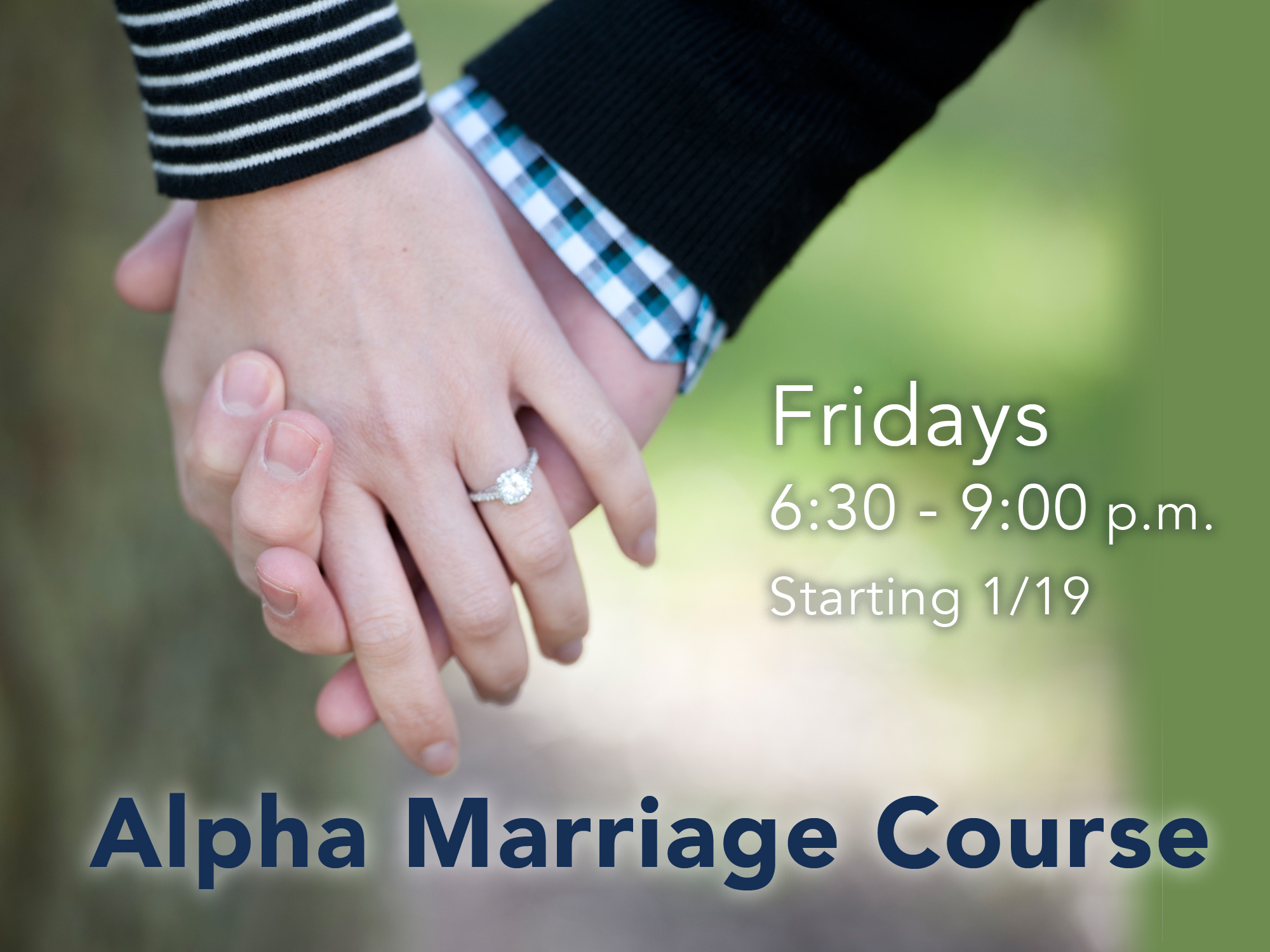 Share with your friends